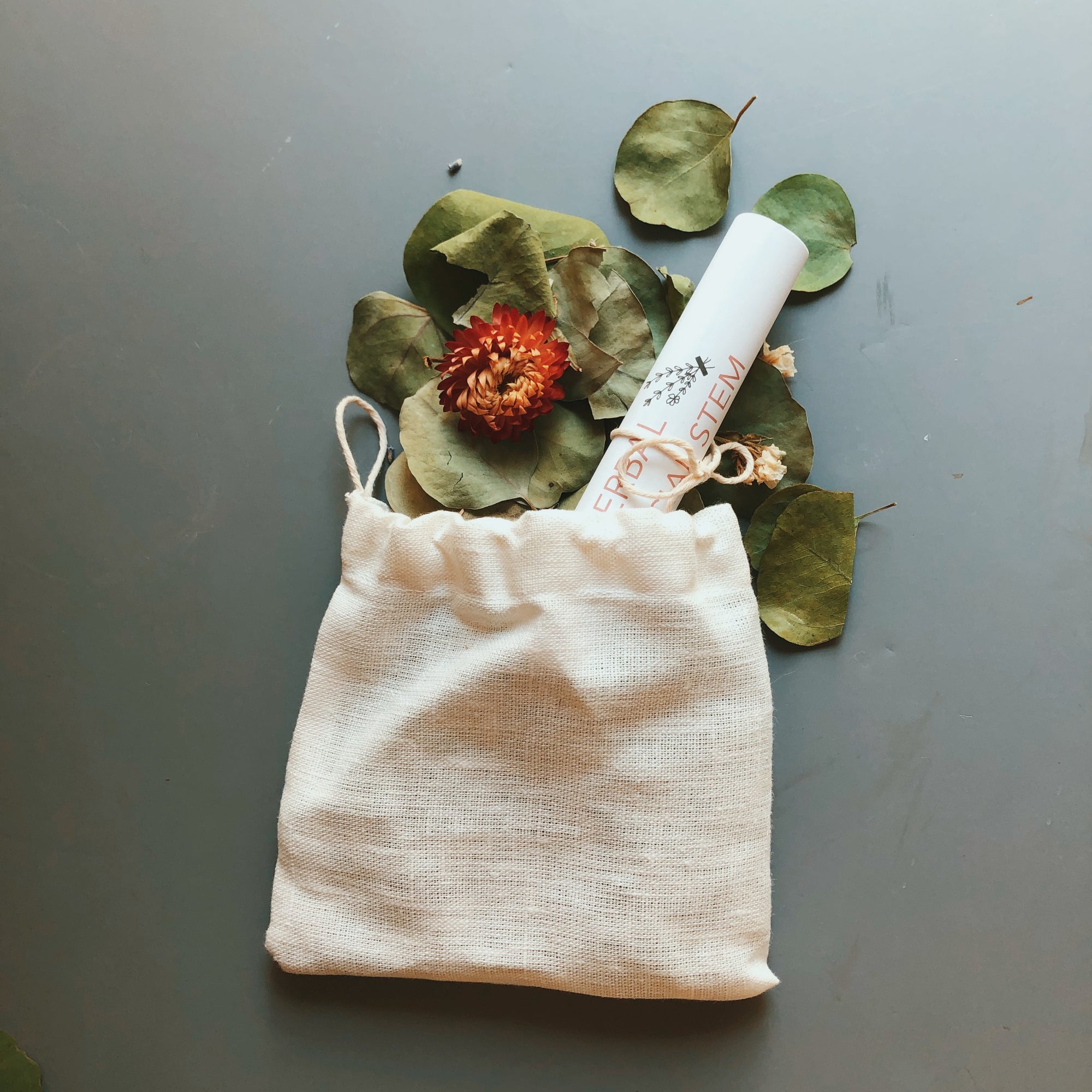 Herbal Facial Steam Kit
This kit is a refreshing and hydrating boost to your face and your soul. An added bonus, if your suffering from allergies this will get things opened!! Be warned and keep a box of tissues close by. 
We dried and blended local/organic eucalyptus, lavender, mint, and strawflower (for ambiance) to make a facial steam blend that is sure to leave you feeling centered and rejuvenated. 


Comes in a little linen bag (made by Mutti) with enough herbs to do two sessions, and detailed instructions.