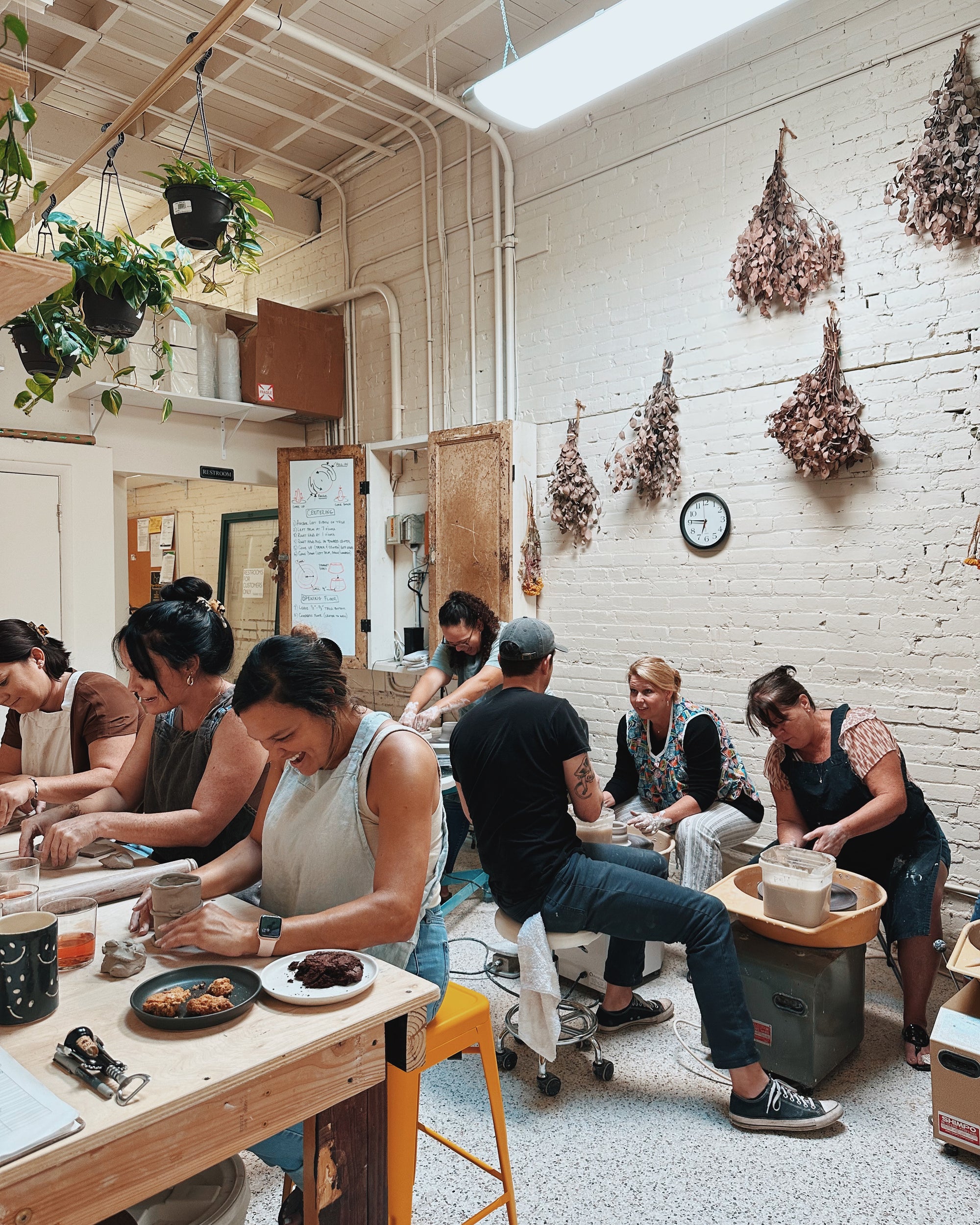 Pottery Wheel & Hand building Crash Course
Class begins at 6pm.

Enjoy a crash course of pottery 101. You will learn to throw on the wheel as well as get into hand building techniques. You will be making two pieces in this class and you will choose colors for your pieces from our library of glazes before you leave. Of course trimming, drying and firing takes lots of time so we will be doing that bit for you. 


BYOB, wine, lemonade, what ever beverages you'd like to sip while you throw! 
pick up of your pieces will take 2-3 weeks